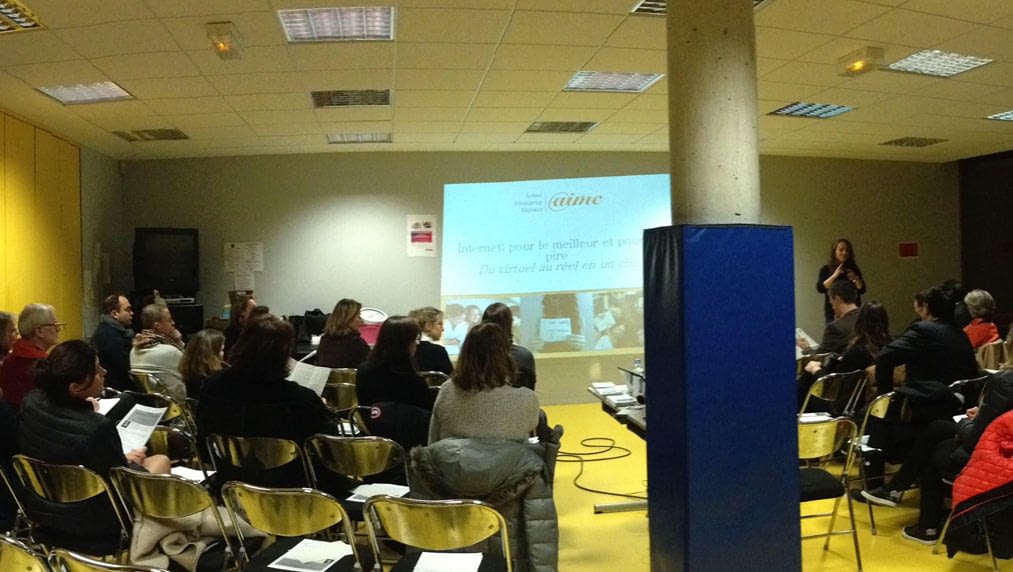 Why meet with the parents?
The development of information and communication technologies (TIC) obliges every person in charge of the education of a child to become familiar with the digital world in which children are immersed from a very early age.
Our school preventions, aimed at children from 9ème (CE2) (3rd year of primary school) upwards, are complemented by a training and awareness meeting for parents that takes place during an evening get together. We have observed during these meetings that parents are often destabilized by this new situation where their child has more knowledge than them of the digital world.
If you answer "no" to one of these questions, this meeting is for you!
Can a webcam be switched on from a distance? What are the dangers?
Do you know how social media works?
Do you have any idea why school harassment becomes commonplace on the Net?
Can your child be involved in a legal case for having simply sent a photo/video of a friend?
Do you know what sexting is, what dedipix is etc.?
From the age of 13, can a minor be recognised as criminally responsible in the eye of French law?
Do you really know what the "right to privacy" means?
Do you know if your child has already chatted with a stranger?
Do you think that all the different technology devices in your household are becoming an obstacle to family communication?
For the meetings organised in schools in France, once decided, dates are being communicated to the parents by the school's management or the school's PTA (parent teacher association).